About
Kesko and K-retailers together form K Group, which is the biggest trading sector operator in Finland and one of the biggest in Northern Europe. K Group's retail sales in 2021 totalled some €15 billion. Kesko and K-retailers combined employ approximately 39,000 people and K Group employs some 45,000 people in total. Sustainability is a core part of Kesko's strategy. They promote sustainability in the whole value chain from production to customer choices.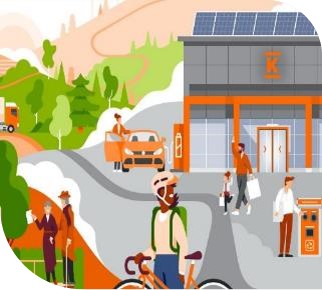 Why it is a Good Practice?
Food waste is a major global problem, and the K Group is actively working to reduce it. K Group has a goal for reducing food waste by half by 2030. K Group aims to minimize the food waste resulting from its operations and one of the solutions for minimization is product innovations.
The selection of products made from food waste at K-stores is growing all the time. In recent years, several Finnish products made from food waste have been introduced as K Group's customers have been very interested in these kind of products.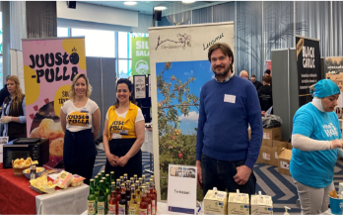 Sustainable
At times, waste is generated in the warehousing operations of fruit and vegetables. Fruit and vegetable products may be damaged on their way to the warehouse, and some of them fail to meet the required standards due to their appearance. These kinds of edible yet non-sellable fruit and vegetable products provide excellent ingredients for drinks and soups, for example: Hyvis Tomato and Cheese Soup made from Kesko's central warehouse surplus tomatoes, in four months saved already over 7 000 kilograms of surplus tomatoes.
The non-alcoholic Olvi Iisalmi cocktail is seasoned with The Helsinki Distilling Company's orange distillate, which is made from surplus oranges in the K-Group's central warehouse and the orange peel of K-stores' orange juice machines.
K Group is actively seeking and developing circular economy models with its partners to find surprising solutions on the way to more sustainable products.
Aswell as this the K Group aims to be carbon neutral in 2025. They will systematically reduce emissions so that their own operations and transports are emission-free by 2030. In between 2025 and 2030, they will offset their remaining emissions. Their objective is to eventually have no need for offsets and make their own operations emission-free by 2030.
Kesko_annual_report_2021_sustainability.pdf