About
Nãm started as a small basement in Largo do Intendente (Lisbon, Portugal), and it has become the first circular economy urban farm in Portugal. From coffee waste, delicious mushrooms and quality fertiliser are produced. Thus, Nãm only uses what is available locally, thus protecting the planet.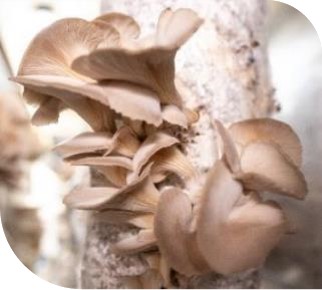 Why it is a good practice?
Nãm turns used or spent coffee grinds into fresh, local and organic mushrooms. Then, the waste from the mushroom production results in organic and nutritious fertiliser which can be used for growing fruit and vegetables.
Nãm also helps in children's education, by teaching them about food origin, how to grow mushrooms and the importance of a circular economy. They invite guests to their urban farm as a way to share their passion for urban agriculture and the circular economy.
Not only that but Nam also now provides home-growing DIY kits, so that consumers become more in touch with what they are eating.
Sustainable
Nãm farm can already transform 3 tons of coffee grinds per month (or 36 tons per year) into 1 ton of mushrooms per month (or 12 tons per year). Two tons of natural fertiliser are also generated.
Nãm fosters urban farming. Urban farming is becoming a trend, and it is a good thing because it reduces the ecological footprint. Firstly, growing food locally allows production close to the customers, eliminating
unnecessary transport and reducing CO2 emissions. Not only is this a benefit for the planet, but also less transport means lower costs. Furthermore, local food production also helps build resilience. Resilience is the ability to withstand shocks and in particular, to be able to be self-sufficient if the global food supply chain faces shortages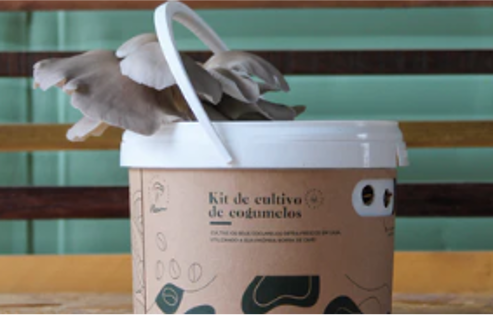 Ethical
Nãm wants to prove that protecting nature can also mean creating jobs and value for the community. A good reason for growing food within the city is that it creates jobs and brings the local community together around a project. It often results in stronger community connections.
At Nãm, they are passionate about helping individuals and businesses consume sustainably and locally. They work with restaurants in Lisbon to help them make better food choices using Nam mushrooms and by involving them in their community.